Explore architectural models in Augmented Reality
Let's start with our involvement in the world-first broadcast usage of HoloLens 2 on the Renovate or Rebuild television series.
Based on our ARCISECT platform, we developed an interactive multi-user Extended Reality (XR) environment.
Users Can:
Get pre-approval for Santa's Australian HQ renovations
Import any of their own Architectural or Engineering 3D Data
Simultaneously interact with colleagues in AR
Use their own hands to interact with the design
Visualise at any scale – even 1:1
By the way – this is real – not just a Christmas miracle.
Click here to discover more.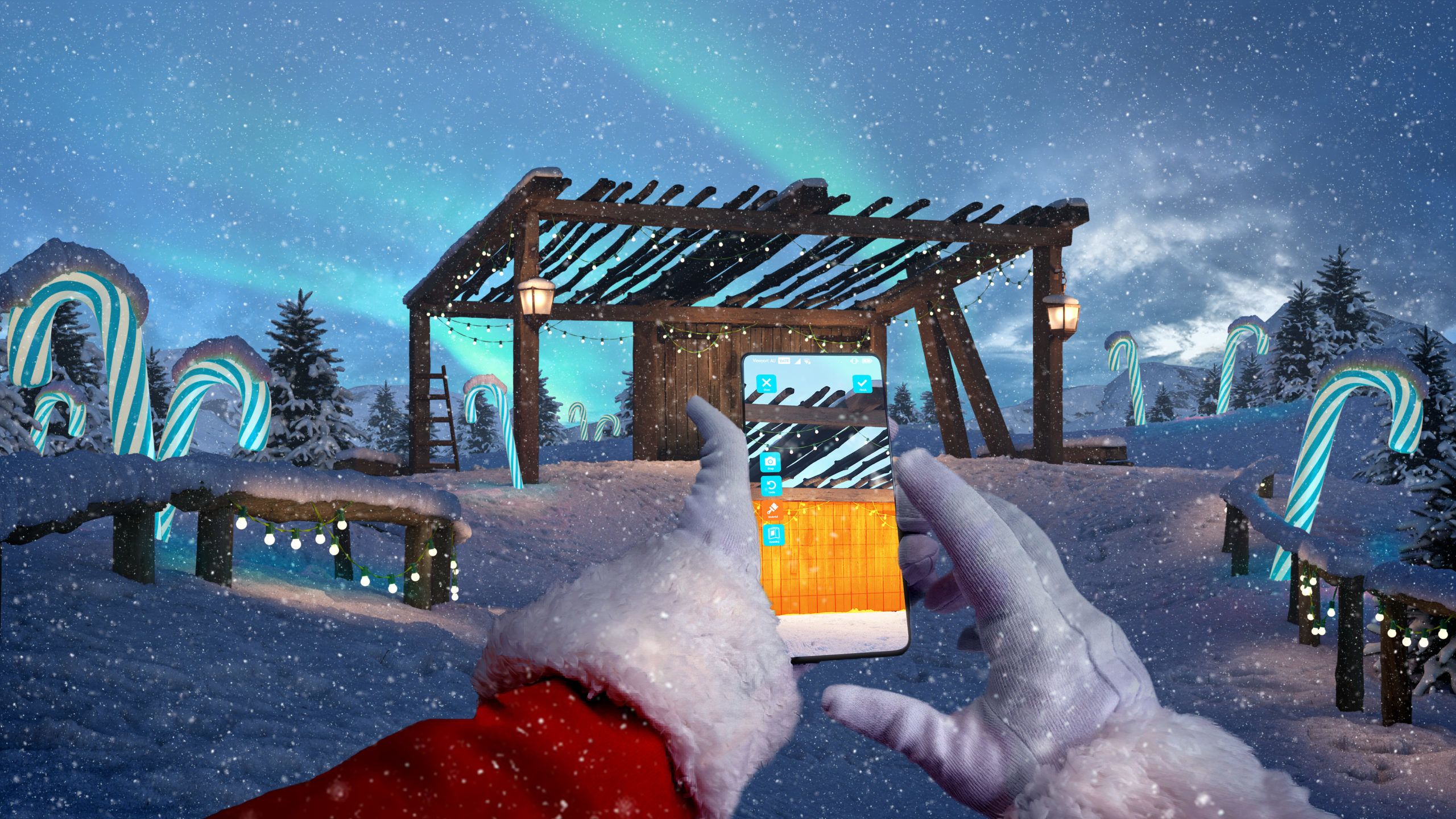 Augmented Reality Measurement on your phone
A tool that measures, visualises, quotes, and more
Next, we have our new Measure and Quote platform – an augmented reality tool to facilitate construction project planning, pre-visualisation, and material configuration.
Follow the link to discover how you can measure up, visualise, and quote a new space for Santa's reindeer!
Customise the platform for your business needs
Rapid measurement of linear, volume and area using AR
Pre-visualisation of Building Materials in-app
Perform complex pricing calculations instantly
We have another app under our belt, launching just in time for Christmas. It's sure to make a splash!
Stay tuned to Viewport XR to take a deep dive.
Wishing all our fantastic clients, suppliers, friends, & family a happy and safe holiday season,
From the team at Viewport XR 🎅🤶