CONSTRUCTION
AR & VR in Construction
Immersive Tech in the Construction Industry
Virtual Reality, Augmented Reality, and Computer generated imagery are technologies essential for the Architecture, Engineering and Construction sectors. Supporting construction since the 1990s, the technology is now an industry standard.
Construction professionals rely heavily on imagery for communication, and to streamline this communication of designing and building intrinsically 3D buildings. Ubiquitous is an understatement, and it only gets deeper from here.
Find out how imperative it is to harness VR, AR, and CGI tech in the construction industry.
AR has the potential to significantly improve the ability to identify what has been built and what is missing in a quick and understandable manner. This is very important as early detection of schedule delays is critical to ensure timely delivery.
Virtual Reality for Construction Support
Virtual reality can aid in the early days of the construction process – identifying issues before they arise and solving problems in a timely and efficient manner. Planning with visualisations, is planning for a successful project.
Immersive technology will monitor progress in a simple way, so that clients are kept in the know and filled with confidence. This comes as a bonus; to ensure a prompt delivery.
It is common to be confused by lists like these. They are often unhelpful. Many say nothing of substance.
Thankfully, the answer is simple; and it lies in immersive and interactive technology. Virtual, interactive and augmented experiences provide innovative customer journeys that are unparalleled in today's ever advancing world of consumer options.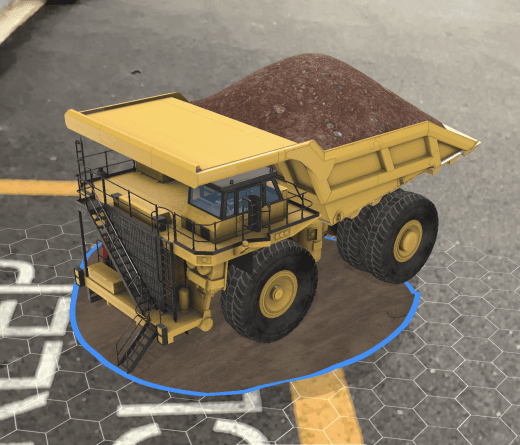 Augmented Reality for Construction Support
Supporting construction workers on the ground, augmented reality will streamline tasks by easily specifying what tools to use, where and how to use them. Efficiency has never been so simply obtained than with immersive technology.
VR safety training reduces training overheads and eliminates potential for injury.
No more maintenance costs, or logistical effort.
No more expensive (or otherwise inaccessible) equipment required to train on.
You can now train employees on any equipment or process imaginable in the safety of a controlled environment, and have rock solid evidence (and performance data) of each employee completing their training.
Beyond this, you can leverage the data gathered, to optimise further site improvements and streamlining real world processes.
As part of a VR training simulation built for Alcoa, Viewport created digital twins of the substations, inclusive of all relevant tools, equipment and PPE. We then integrated our art assets with our software development pipeline, and replicated the work process in VR.
Our team used precise hand tracking technology on the Oculus Quest 2, and built multiple options and scenarios for personnel to train on. This allowed personnel to train in extremely hazardous scenarios before they stepped foot on site.
According to a 2018 study by the University of Maryland, XR (extended reality) training is more effective in recall accuracy than traditional desktop CBT (computer-based training). With a median recall accuracy percentage of 90.48 percent for immersive HMDs – head-mounted (extended reality) displays – compared to desktop display's 78.57 percent, the long-awaited study has further validated the efficacy of virtual reality training as a learning tool over traditional e-learning methods.
Of course, you want your learners to be grade A students, and not get stuck back in the C's.
Computer Generated Imagery / Animation for the Construction Industry
CGI is the art of utilising computer software to create strikingly precise and beautiful imagery.
CGI Animations can help to outline a project. Providing exactly what the engineers designed and the construction team will deliver. By Integrating animations into every step of the process – you can facilitate clear and concise communication of how a project should be handled. These visions of the finished product further serve to build confidence with stakeholders and build credibility for your brand.
Augmented Reality for Construction Industry
Augmented reality is one of the most obvious services we provide for the construction industry, as it is a mix of real world and virtual reality components. Aiding in time management, scheduling, quality management, and data acquisition, augmented reality is a no brainer for most. Creating a semi virtual reality where you can see the before and potential after of a project is essential to streamlining the workflow
Viewport designs custom applications to suit your business, slipping right into your workflow with ease.
"AR and VR are the future of construction as they are used in various important parts of projects. Worker's safety training, defects management, quality management, projects scheduling, information collection, safety management, logistics management, project progress evaluation and so on are conducted by the AR and VR technologies in the modern construction process."
Success in Construction Industry Using AR & CGI
Take a peek at the work we've done for Eco Structures, a luxury glamping tent manufacturer which distributes across Australia and around the world.
We recreated the experience of exploring their designs, in 1:1 scale. Both internally and externally, and made them fit in your pocket. All at the tap of a finger.
This streamlined their marketing and sales pipeline, drastically reducing costs in product presentations and improving customer engagement cycles.