MINING VR / AR
The Future of Operations is Here
Viewport has worked with the biggest names in the mining industry, creating a broad range of extended reality (XR) solutions.
From training simulations through to hydraulically powered roller coaster rides – we've developed animations, simulations, and experiences that reduce overheads, improve safety, increase productivity, and enhance community engagement – all through our disruptive technology solutions.
Increase productivity with ease. The confidence and safety virtual reality brings to mining pays solid dividends. Using digital twins of live operations, you can be sure that your workforce is up to speed. Our XR solutions for mining, include augmented reality, virtual reality, and CGI.
Minimise your overheads and liabilities, while you maximise outputs, safely. Integrating extended reality software will empower your workforce on site, and in office.
When you create an integrated workforce you reduce, the skill blockages that cause delays and oversight.
Track industrial events as they happen, through Augmented Reality headsets. Guide your tactical improvements in mining processes with data our software solutions compile. Giving a clear view of operational performance.
With our headquarters based in Perth, Australia – the mining and resources capital of the world, Viewport has become an industry leader in XR technologies for clients such as Rio Tinto, BHP and Alcoa. Contact us now to find out how Viewport can help your company on their journey of adopting the next generation of technology.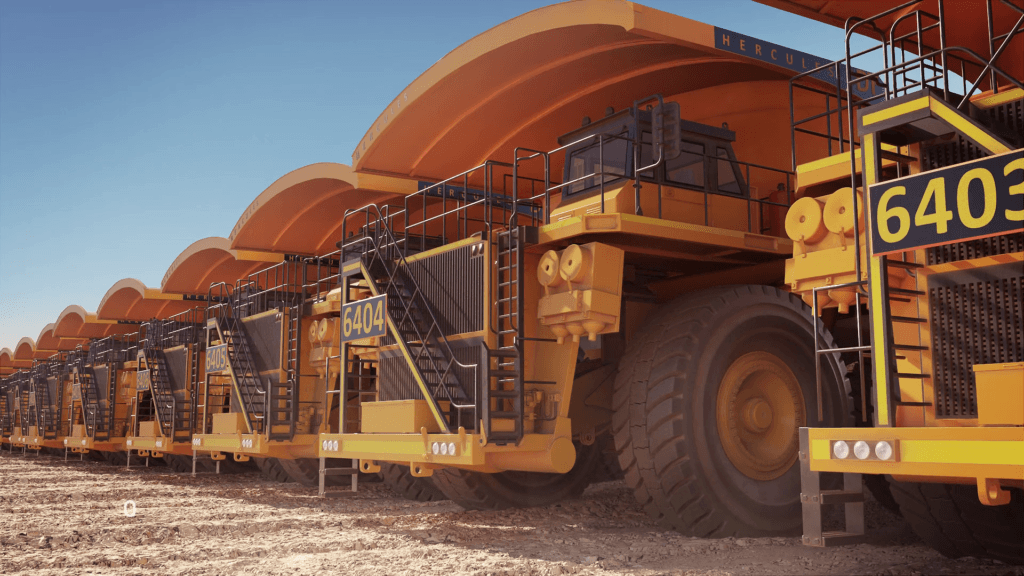 Safety & Process Virtual Reality Training
VR safety training for mines is now industry standard.
It reduces training overheads and eliminates potential for injury.
No more maintenance costs, or logistical effort.
No more expensive (or otherwise inaccessible) equipment required to train on.
You can now train employees on any equipment or process imaginable in the safety of a controlled environment, and have rock solid evidence of each employee completing their training.
From here, you can leverage the data gathered, to optimise further site improvements and streamlining real world processes.
For a VR training simulation built for Alcoa, Viewport created digital twins of their substations, and all relevant tools, equipment and PPE. We then integrated our art assets with our software development pipeline, and replicated the work process in VR.
Our team use the precise hand tracking technology on the Oculus Quest 2, and built multiple options and scenarios for personnel to train on.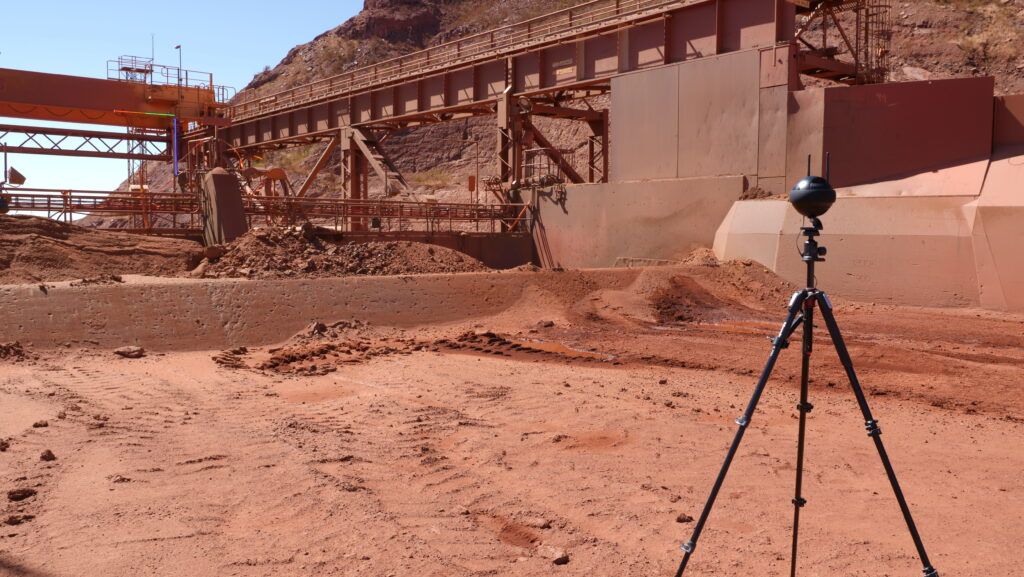 This allowed the training of Alcoa personnel in extremely hazardous scenarios before they stepped foot on site.
According to a 2018 study by the University of Maryland, XR (extended reality) training is more effective in recall accuracy than traditional desktop computer-based training. With a median recall accuracy percentage of 90.48% for immersive HMDs – head-mounted displays (for extended reality) – compared to desktop display's 78.57%, the long-awaited study has made it clear that virtual reality training is more effective than traditional e-learning methods.
Put in the context of a standard grade scale, XR learning gets A grades, while desktop computer training, gets C's.
Meaningful benefits of Immersive Tech in Mining
Improve Employee Safety in Challenging & Dangerous Work Settings
Train Employees up to 65% Faster
Significantly Reduce Overheads with Travel & Costs Associated with Traditional Training Methods
Train New Employees on Equipment that is Logistically Impossible to Access
Complete Site & Safety Inductions Remotely
Remote Collaboration with Holographic Overlays On Site
Live Visualisation or Operations with Control & Information Systems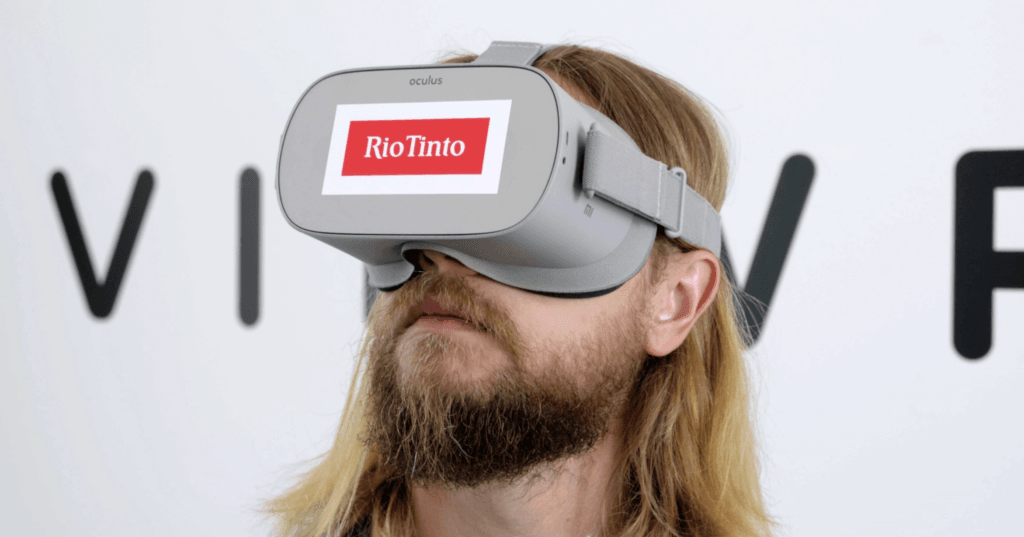 Remote Collaboration with HoloLens 2
The HoloLens 2 allows for rapid deployment of remote training, working and monitoring solutions that utilise the latest in Extended Reality (XR) technology.
The HoloLens 2 allows maintenance personnel to consult with other experts around the world on what the correct course of action should be, or pull up holographic step by step worksheets that allow even junior personnel to complete complex tasks with ease.
Using an off the shelf solution like Remote Assist 365, combined with our services of hardware procurement, enterprise account management, team onboarding and ongoing support; the HoloLens 2 allows for teams to stay interconnected in ways never before thought possible – allowing you to adapt now and remain one step ahead – no matter what the future holds.
HoloLens 2 and Remote Assist 365 can allow reduced personnel numbers on site, as the skills and knowledge of a single senior engineer based in an operations centre in Perth can be available virtually at multiple locations around the world, during a single day.
Assist a junior engineer on a coal operation on the East Coast of Australia, then within minutes jump into solving your team's problems in West Africa. This not only reduces costs in payroll and training, but also reduces company travel and accommodation costs.
Furthermore, the mitigation of human factor risks by reducing the amount of personnel placed in hazardous scenarios. Though it's main drawcard, is simply reducing downtime; by having senior technicians immediately available at any time, any location.
Digital Twins
– Live Operations Data Visualisation
Control and Information Systems Holographic Visualisations.
Combining advancements in Virtual and Augmented Reality with live operations data and digital twins brings entire operations to the fingertips of front line and executive personnel in ways never before thought possible.
The concept of a live digital twin is simple.
One live database of your mining operation, and one up to the minute 3D layout. Both information sets combined in an interactive Augmented/Virtual Reality, allowing users on site or off site to stand in the same place, see the same things, and pull up the same information. Whether using the Trimble XR10 built into a hardhat and viewing on site, or Augmented Reality Headsets such as the HoloLens 2 in the operations centre and viewing the operation on a Holodeck, this isn't science fiction. This is now.
Using geolocation systems a live digital twin can also spatially locate any personnel or equipment, and provide up to date, interactive information on all areas of operation when connected to an information and control system. Never lose sight of the bigger picture again.
VR Site Inductions
– Interactive 360 Video
Reduce Staff Overheads by Minimising On Site Inductions
Viewport's interactive 360 video site inductions can be deployed on iOS and Android, and used with or without disposable and affordable VR headsets. This means your personnel can download the 360 site induction onto their own device, hop onto a plane, and be fully orientated as soon as they land. This deployable 360 video experience minimises staff costs on site, freeing up critical personnel from costly (and long) site inductions.
Customised per client, we capture a suite of locations on site to create a fully navigable experience. Our artists and engineers then build an interactive platform complete with staff introductions, muster points, and emergency & evacuation procedures.
This can be combined with systems that allow employees to perform critical scenarios or navigation tests – testing their data retention and capturing the results in a backend system for review.
With platforms built for BHP, Rio Tinto, and Woodside – all created from on site stereoscopic 360 video captures – Viewport has the expertise and understanding of the mining industry to quickly and efficiently build cost saving VR site inductions that will redefine the way your company onboards your teams.
For Woodside, we developed a "Hazard Identification" platform. Built using stereoscopic 360 video capture, we captured it all onsite at KPMG Karratha.
It allows staff from all over the world to train in a real world industrial environment, avoiding the danger (and expense) of extra personnel in a live plant.
The simulation allowed recreation of dangerous scenarios such as containment leaks, high temperatures and trip hazards, which cannot safely be trained on in the real world.