Australia's Leading VR Training Company
Real Life is Unpredictable
Our Virtual Reality Training experiences capture the random nature of the everyday, there's no use training for the ideal situation.
With current technology you can use VR Training to educate staff across a variety of roles and events in interactive environments.
We use agent based solutions that are able to model human-like behaviour. These help deepen user immersion, by creating more realistic and engaging environments.
"Workers trained using VR demonstrated higher confidence in applying what they learned."
— VR Soft Skills Training Efficacy Study, 2020
CUSTOMISED VR TRAINING SOLUTIONS.
Customisation is important. This means retaining capabilities for modular additions or potential updates. Take for example, sanitisation stations, mask wearing protocol, enforcing social distancing. Not long ago, these notions would have seemed absurd. Hence why our system's capability to add modules efficiently and economically is of strategic importance. Adapting to policy changes and social norms is vital in a post-pandemic world.
Increase in student scores when using VR for operative learning versus traditional methods.
What are the benefits of VR Training courses?
Immersive training experiences are cost efficient, they increase knowledge retention & engagement. A glance at our portfolio will tell you all about this. Add that to the fact that HMD prices continue to go down, as quality rises.
Improve Employee Safety in Challenging and Dangerous Work Settings
Train Employees up to 4 times Faster
Significantly Reduce Travel Overhead Costs of Traditional Training Methods
Train New Employees on Equipment that is Logistically Impossible to Access
Complete Site and Safety Inductions Remotely
Remote Collaboration with Holographic Overlays On Site
Live Visualisation or Operations with Control and Information Systems
Leverage Data from VR Training
The ability to modulate situations is a key technical component in our educational products. This enables you to optimise a unique training experience for respective users and their skill levels.
You can leverage the user data and use these learnings to inform strategic shifts. Tracking a users' progress can help identify areas of difficulty for individuals. This data can then be used to help improve their skills in those areas. Either through repeated training, as scenarios have variance capabilities. Users will be challenged to think about solutions not simply replicate previous answers.
With the intuitive and engaging flow of the environment, all users (regardless of skill level) will be encouraged to learn. Whether it be in a simple and clear tutorial, or a gamified first person experience.
Replicate real life randomness into an immersive and interactive virtual space, to train and educate your staff across various roles and scenarios.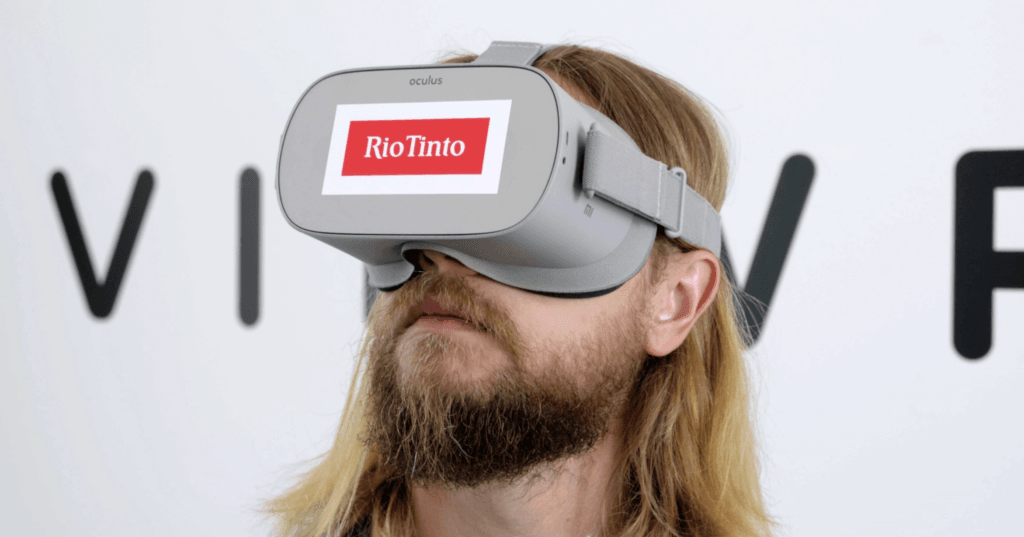 DESIGN PHASE
Immersive training experiences increase knowledge retention and engagement.
They work best when users feel good in them. Creating an environment that attracts users is key to functionality.
Conversely, people do not respond well to experiences that foster uncertainty.
Our products are made to be intuitive.
Users will step into the world to learn, and all aspects of the environment will streamline that process.
DEVELOPMENT PHASE
Viewport develops with accessibility at front of mind.
What sets us apart is our understanding of user experience.
We are personable, and use a human first approach.
Our products go through rigorous testing, during which we alternate our perspective.
We ensure our experiences can be understood by all, as all good lessons are.
Immersive and interactive technologies are not industry specific, they're for everyone.
DEPLOYMENT PHASE
Physical pieces of technology are accompanied by a set of instructions, which most people gloss over.
This is not how Viewport products work. We deploy a piece of software only when it is airtight. This means there are multiple stages in which the client will have a chance to review changes in or new content before it is pushed to a "live" environment.
Our continuous testing helps ensure that our systems are safe from malicious attacks.
Best VR Training Company in Australia
Our loyal client base keeps us busy. However our door is always open to anyone who wants a virtual reality training program in Perth, Melbourne, Sydney or anywhere else in Australia.
We have a reputation as Australia's Best VR Training Company, one we uphold with pride.
Take a look at our Tier 1 client list to see for yourself.
ALCOA
Viewport built a VR training simulation for Alcoa. We created digital twins of their mining substations, including relevant tools, equipment and PPE. We then integrated these assets with our software development pipeline, and replicated the real life processes in an immersive virtual world.
Our team used precise hand tracking technology on the Oculus Quest 2, building multiple options and scenarios for personnel to train on. This allowed Alcoa personnel to train and learn in otherwise hazardous scenarios, before they stepped foot on site.
WOODSIDE
Viewport created a "Hazard Identification" training platform for Woodside, modelled onsite at KPMG Karratha using stereoscopic 360 video captures.
It allowed staff from all over the world to train in a real world mining environment. Avoiding the danger (and potential expense) of untrained personnel in a working mine. Simultaneously reducing costs and overheads with travel and on site training.
The simulation recreated unsafe scenarios such as leaks, contamination, high temperatures and trip hazards using real time engine assets. These cannot safely be replicated for training in the real world.
DEMENTIA TRAINING AUSTRALIA
Viewport produced a VR training experience that took staff members "through the looking glass" into the harsh reality of living with dementia.
Our first person, real time and hyper real simulation put you in the eyes of 'Georgina' – an 87 year old woman who grew up in Fremantle, loves Corgis and suffers from Dementia.
In addition to teaching important spatial methodologies, it raised awareness of the condition and resulted in an increase in empathy among users.
No longer do you "Walk a mile in one's shoes," now you "Step into their head," to get a deeper insight. The custom built VR training platform explores recent research into the efficacy of environmental design changes and dementia.
Switching between standard and affected vision in VR showcased the disconcerting contrast that interior design choices inflict on people with dementia. Understanding the feelings that surround disorientation and disconnection equip carers with heightened skills to care for their patients.
WHAT MAKES A SUCCESSFUL VR TRAINING EXPERIENCE?
A sense of immersion relies on more than flashy graphics. The crucial aspect is latency (or lag) – the time delay between physical movement and image movement. Discernible latency affects user satisfaction and usability. Minimising latency delivers a responsive and comfortable VR experience while maintaining high fidelity and quality. Our optimised environments keep latency low to deliver a comfortable VR training experience.
To discover what VR training can bring to your business, get in touch via our contact form.