HAZARD IDENTIFICATION TRAINING
Interactive hazard awareness training platform in XR.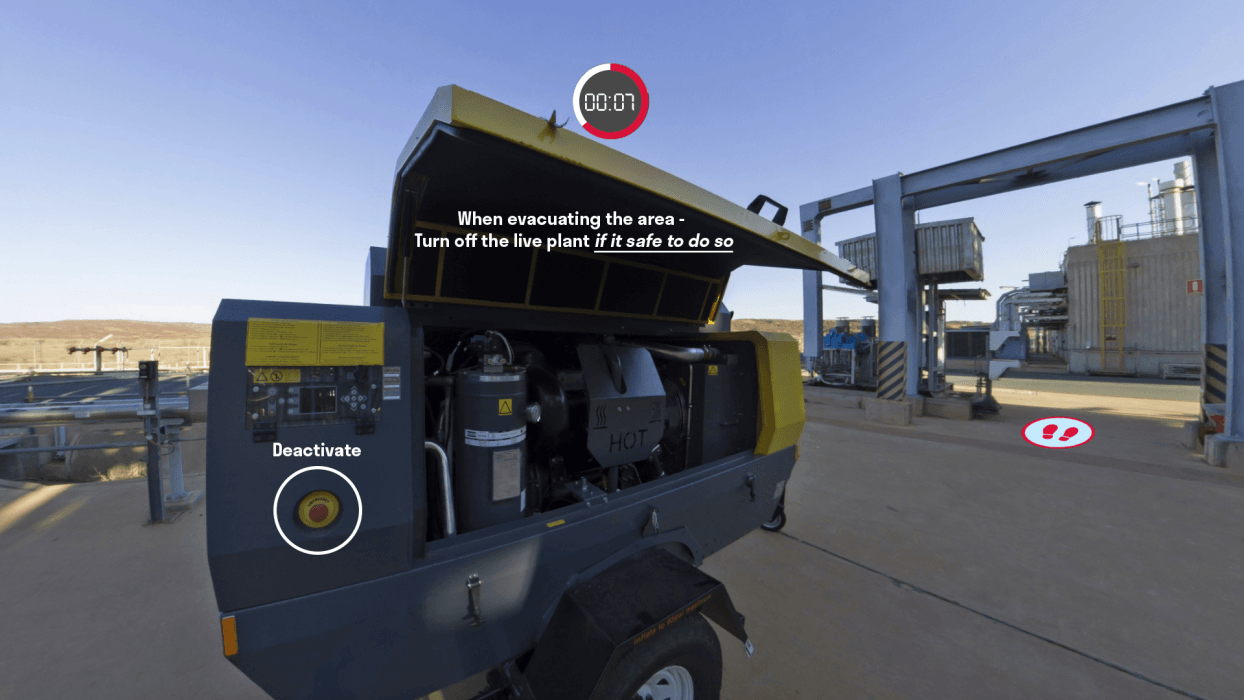 Recreate unsafe scenarios;
without the danger
Supercharge learning speed and retention through VR Modelled onsite at KPMG Karratha using stereoscopic 360 video captures, we built an interactive XR awareness training platform for Woodside.
It allowed staff from all over the world to train in a real-world plant environment. Avoiding the danger (and potential expense) of untrained personnel in a live plant.
The simulation recreates unsafe scenarios such as leaks, contamination, high temperatures and trip hazards. These cannot safely be replicated for training in the real world.
Viewport has the mining industry expertise and insight to quickly and efficiently build cost saving VR site inductions that redefine the way a company onboards teams.
An efficient learning experience
Help your customer focus their attention, by interacting with an immersive space. Allowing them to give proper attention to the task at hand. Resulting in an efficient learning experience.